Exinda SD-Wan:
Optimize Your Network With Advanced Algorithms And Detailed Metrics Analysis
Get Unprecedented Speed And Reliability For 75% Less With Exinda's Industry-Leading SD-WAN Network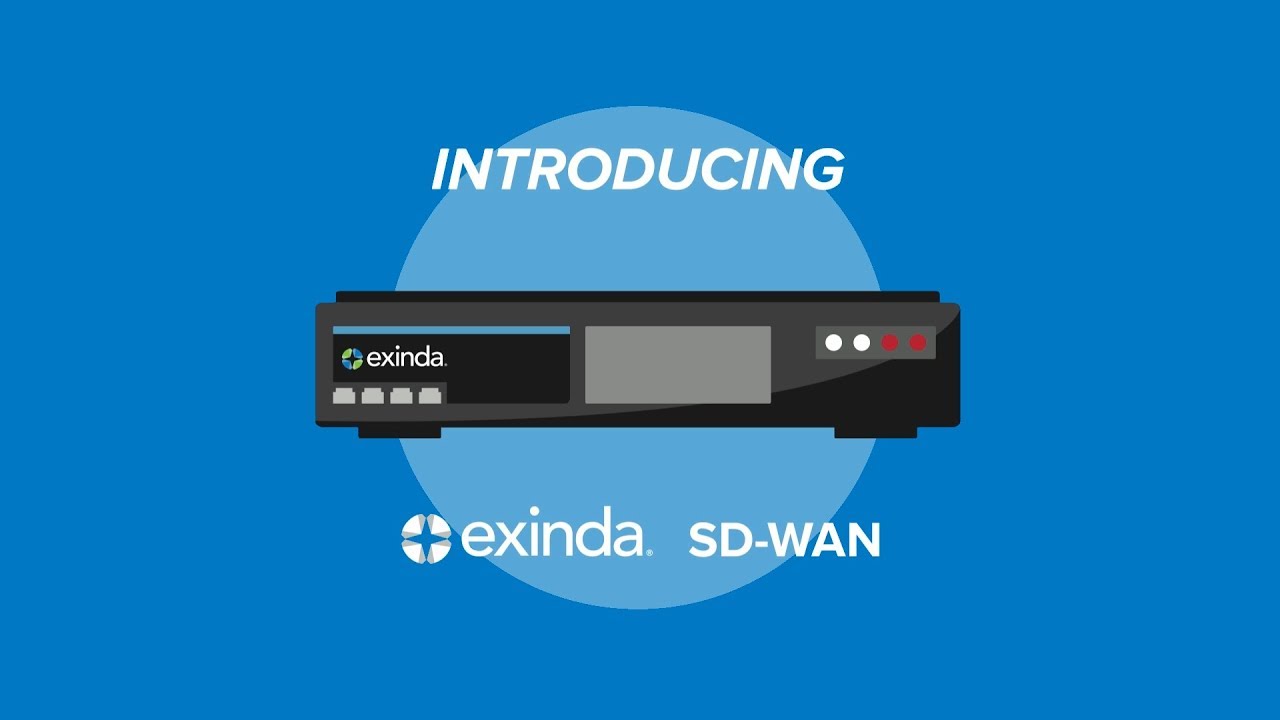 Improve Your Network Performance With Exinda Optimal Path™
Reap The Benefits Of An Always-Optimized Network
Exinda's revolutionary Optimal Path™ technology combines proprietary Advanced Algorithms, powerful data gathering and analysis as well as proactive tunnel selection to create an SD-WAN that's truly optimized for your organization's unique bandwidth needs.
See Network Improvement Immediately
Your Exinda network specialist works with you to configure your network as soon as you plug in the SD-WAN.
During the next eight weeks, they'll gather data about your network and analyze it to further optimize the configurations for your application use and bandwidth needs.
Reduce Jitter, Latency And Packet Loss With Advanced Algorithms
Exinda SD-WAN also uses proprietary Advanced Algorithms that immediately start optimizing the path for each workflow based on type and the current state of your network.
This dramatically reduces jitter, latency and packet loss. Worried about downtime? Using forward correction, the SD-WAN can predict which parts of your network are likely to fail. Then, our algorithms can make pre-emptive adjustments.
Exinda Drives Your Organization Forward
Our SD-WAN Technology Increases Productivity, Improves Application Performance And Cuts Costs
Reduce Downtime
Exinda SD-WAN boasts overlay tunnel technology that keeps your applications flowing even during WAN blackouts or brownouts – providing seamless session continuity.
Improve Performance
Exinda uses application-specific VNF tunnels – optimizing individual application performance and delivering clearer VoIP calls, faster file transfers and more.
Cut Costs
Exinda bonds together low-cost, readily available consumer data lines like 5G, satellite and LTE – delivering a network that costs 75% less than traditional WANs.
Stay Agile
Exinda SD-WAN lets you add bandwidth to your network as you need it by simply plugging in new broadband or cellular lines – providing a scalable network you'll never outgrow.
White-Glove Support
Exinda provides 24/7, U.S.-based customer support. Our experts are standing by to answer any questions that may arise while setting up or running your network.
Zero-Touch Installation
Exinda is ready to go right out of the box. Our advanced Layer 7 routing is pre-configured to work for 90% of your traffic, so all you have to do is plug it in.
Use Your Existing Security
Exinda integrates quickly and easily with your existing best-of-breed firewall and Unified Threat Management systems. Installation is fast and simple, with minimal downtime. You also have the option to use Exinda's built-in firewall.
Leading Companies Worldwide Stay Connected With Exinda
Don't Settle For Poor Network Performance
Exinda Is Pre-Loaded With All The Features You Need, And All The Extras You Want
(At No Additional Cost)
Bonded Tunnels
Exinda bonds together low-cost, readily available consumer data lines. These bonded lines provide higher throughput and better application performance, even when individual connections are underperforming.
Real-Time Per-Packet Steering
Exinda uses real-time, per-packet steering to route each packet based on up-to-the-second analyses of packet loss and one-way delay. Our application-specific algorithms direct each data packet to the best tunnel.
VoIP And Videoconferencing Armor
Exinda's Advanced Algorithms use forward error correction to select the best path for your VoIP and videoconferencing connections. This ensures that you'll always have a crisp connection and a high-quality experience.
Link Failure Recovery & Link Failover
Exinda maintains ongoing sessions and preserves data integrity by retransmitting lost packets over available lines – even during an Internet blackout or brownout. Your users won't even notice that there was an issue.
Built-In Firewall
Exinda comes equipped with a built-in firewall that filters inbound and outbound traffic by source IP destination IP, source ports, destination ports, protocol and DSCP. It provides website blocking, DNS redirection, encryption up to AES 256 across bonded tunnels and advanced filtering.
Virtual Leased Lines
Exinda SD-WANs can be connected in peer mode or by using a cloud service to create a virtual VPN tunnel between offices. You can then use all available links at once to ensure that service won't be interrupted. Even if some lines fail, traffic will be rerouted automatically.
Load Balancing
Exinda uses Advanced Algorithms to study your network and designate weighted priority levels for each circuit. Then, Exinda routes traffic according to your specifications – improving the distribution of workloads and optimizing resource use.
Elastic Static IP
Map static IP addresses in the cloud (or from your data center) onto the branch office of Exinda SD-WAN. This makes static IP available for services that rely on stable IP addressing (such as VPN, VoIP/SIP etc.) and ensures inbound network access is available, even during WAN outages, as long as at least one of the WAN links is up.
Seamless Cloud Extension
With Exinda SD-WAN, you can easily extend your WAN to any private or public cloud. Experience peak application performance, widen your network effortlessly and gain mobility and advanced cloud security features. Reduce IT troubleshooting bottlenecks, eliminate unnecessary complexity and minimize inefficient bandwidth usage.
Looking For Network Orchestrator?
Is Exinda SD-WAN not the network solution you need? Check out our Network Orchestrator solution for real-time network visibility and reporting.
We looked at Cisco, Barracuda, Sonicwall and a few others. We compared the technologies they offer and the associated cost and decided Exinda made the most sense. None of the others had the technology that we needed.
Chad Wray
IT Manager, Paragon Healthcare Group
Read The Case Study
You Deserve A Better Network
Boost your network performance with Exinda. We promise you won't look back.